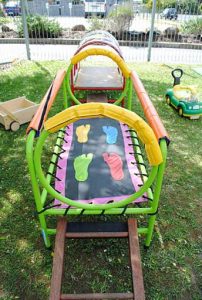 | | |
| --- | --- |
| Year | 2000 |
| Amount Received | $500 |
| Purpose | Goodwill |
| Year | 2003 |
| Amount Received | $1,500 |
| Purpose | Heart Diagnostic Equipment |
| Year | 2005 |
| Amount Received | $2,000 |
| Purpose | Op Shop Fitout |
| Year | 2009 |
| Amount Received | $6,440 |
| Purpose | Community Care |
| | |
| --- | --- |
| Amount Received | $2,500 |
| Purpose | Outdoor Play Equipment for Day Care |
Amount Received

$3,000 (jointly with Apollo Bay P-12 College)

Purpose

Cardiac Defibrillator
Jack Carney suffers a life-threatening cardiac condition. The portable defibrillator means he can continue to live, learn and play in Apollo Bay.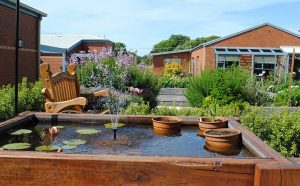 Year 

2010

Amount Received

$19,400

Purpose

Construction of a Sensory Garden
 

To provide Laura Pengilley residents with a friendly & accessible garden space.

To encourage residents to spend more time out of doors.
Year 

2011

Amount Received

$35,000

Purpose

Digital X-Ray Machine
The use of technology to allow X-Rays taken at OHCS to be read & interpreted in Geelong or at any location in the world!!
Year 

2013

Amount Received

$11,000

Purpose

Video Equipment

Amount Received

$12,064

Purpose

Istat Blood Testing Machine
Emergency Room blood test machines help with emergency care as we have no after hours pathology service. This can reduce the transfer rate of our patients to Geelong.
| | |
| --- | --- |
| Year  | 2014 |
| Amount Received | $30,000 |
| Purpose | Defibrillator / Vital Signs Monitor |
| Amount Received | $2,000 |
| Purpose | Equipment for Apollo Bay Youth Group Program |
| Year  | 2015 |
| Amount Received | $27,740 |
| Purpose | Spirometer, 2 Artromick Mobile Workstations, Accutron Ultra Sedation unit, EZ IO Teleflex Medical, Pelvic Ultrasound |
| Year  | 2016 |
| Amount Received | $7,000 |
| Purpose | Contribution towards upgrading the beds and bedside tables in the recently renovated Laura Pengilley Dementia wing |
| Year  | 2017 |
| Amount Received | $16,484 |
| Purpose | HoverJack Falls Package / HoverMatt Air Transfer System |
| Amount Received | $10,000 |
| Purpose | Share review cost of Apollo Bay medical services |
| Year  | 2019 |
| Amount Received | $7,562 |
| Purpose | Hoist to assist moving people with mobility issues |
| Year  | 2022 |
| Amount Received | $10,000 |
| Purpose | Bladder Scanner (part contribution) |
Other Contributions
| | |
| --- | --- |
| Year | 2005 |
| Amount | $360,000 |
|   | In 2005 the Foundation was approached by OHCS to help find a new home for the Op Shop. The Foundation responded favourably to this request and sold an asset that had been bequeathed to it to release the funds to purchase a shop. That shop is now leased to the Auxilliary and is the home of the highly successful Op Shop. |
| Year | 2020-21 |
| Amount | $14,072 |
|   | Op Shop rent waived due to Covid-19 closures |